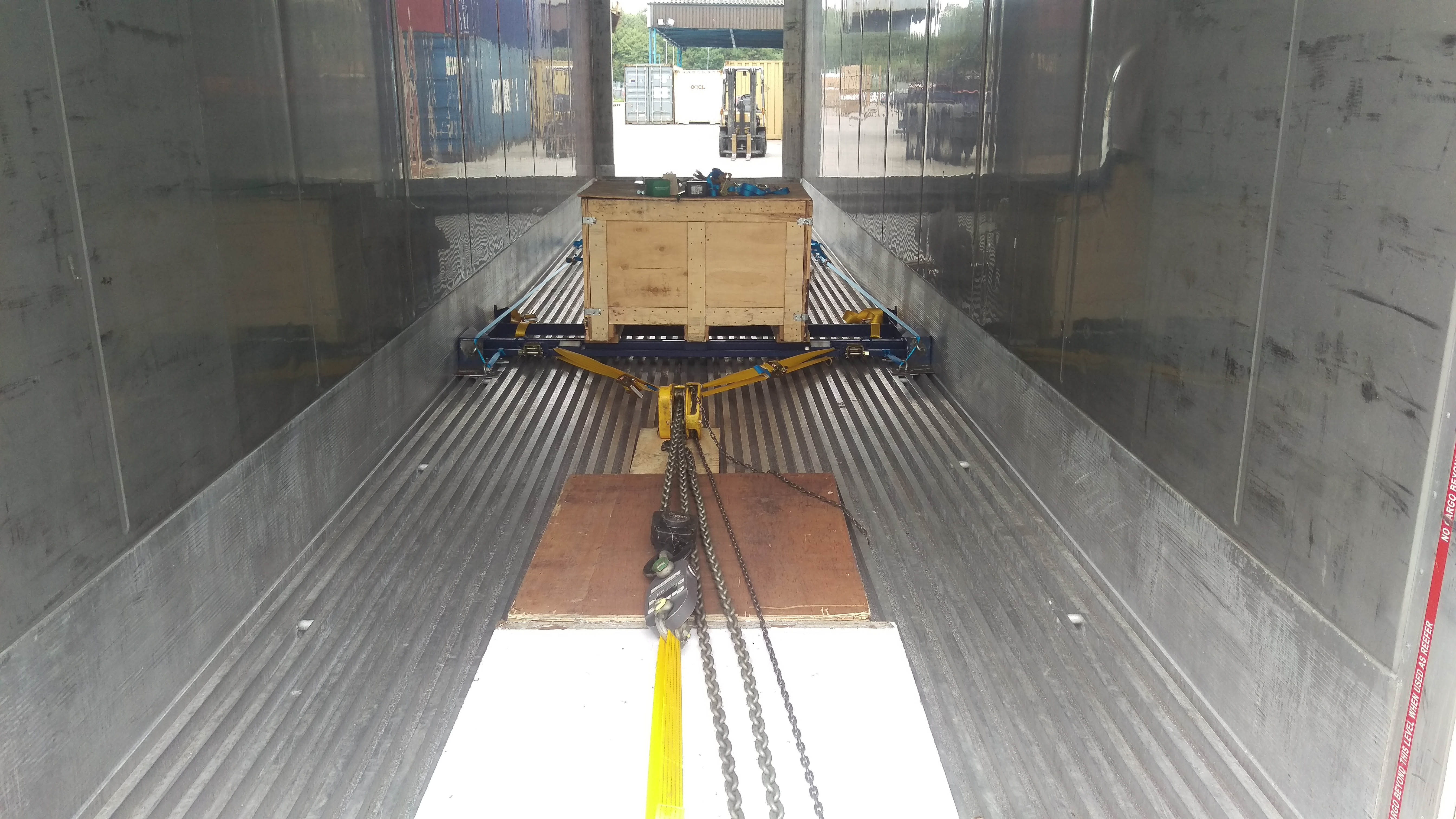 Non-Operating Reefers have specially designed metal floors with a "T-section" shape to control airflow when the refrigeration unit is in use. However, due to the delicate floor and reduced internal dimensions, they are often returned to source empty or only partially used. Until now, it has been very difficult to load vehicles into a NOR due to the reduced internal width making opening vehicle doors an impossibility. As the DL-RAK allows for loading vehicles without opening doors, cars could now be loaded utilising NORs, meaning that they would no longer be shipping thin air. This is not only beneficial for shippers as more containers can be used, but better for the environment as energy isn't wasted moving empty containers around the world.
A series of tests have been conducted to show that the Trans-Rak DL-RAK can be secured into a NOR floor and withstand the maximum anticipated loadings without failing or causing any damage to vehicles or the walls or floor of the Non-Operating Reefer (NOR) The DL-RAK was secured in place and pulled horizontally using a chain hoist to a peak force of over 3 tonnes and held there for a number of minutes without showing any sign of movement. Then, a single securing wedge were pulled independently by over 2 tonnes and again, held firm. These first tests were passed with such flying colours that additional checks with other setups weren't deemed necessary!
Stay tuned for more information about the upcoming projects using the DL-RAK to move vehicles in NORs.