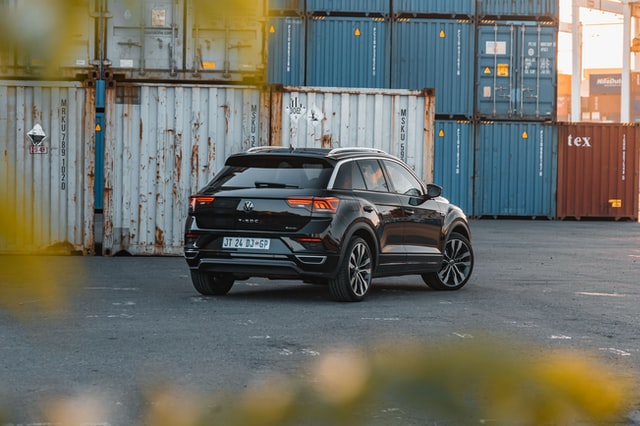 With their space optimisation design, enhanced safety features, and extended usability, steel racking systems are the go-to option for containerised vehicle logistics. Although all our racks are defined by their versatility, using the right equipment for the specific need can improve efficiency and returns. Here's an easy-read guide to our main products.

R-RAK
The R-RAK is the solution that launched Trans-Rak back in 2011, when the future potential of containerised vehicle logistics was becoming clear. Until this time, containerised cars were typically shipped using single-use wooden pallets, if they were sent by container ship at all. Prone to breaking, pallets also made illogical use of the available container space, making them prohibitively expensive.
However, combining high-grade steel and secure, shock-absorbing straps, the R-RAK enables up to four vehicles to be safely loaded into a 40ft container. The racks have a lifespan of around ten years of continual use, representing a healthy ROI. In fact, the very first R-RAKs are still in use today!
For most vehicle shipping requirements, the R-RAK is the industry standard. Versatile, reliable, and with an exemplary safety record, it will get vehicles of any size and shape from A to B with complete peace of mind.
EL-RAK
The EL-RAK responds to an industry need to optimise container volume for vehicles that need to be externally loaded. The racking solution is used in combination with a forklift, and allows up to four vehicles to be safely loaded into a container, effectively doubling its capacity. As the main moving component is a forklift, operator training requirements are minimal, and the design of the rack enables a full container to be safely loaded in under an hour.
The EL-RAK is ideal for use in ports with narrow loading bays, and for electric vehicles (EVs) that may need to be shipped without batteries. It is also a good choice for shipments where human interaction with the vehicle needs to be kept to a minimum, such as under lockdown conditions.
DL-RAK
The DL-RAK, also knowing the driverless loading rack is intended for use with wide vehicles. If there is any risk of damage by attempting to open a car door inside the container, the DL-RAK is the solution. Vehicles are securely lashed onto the high-grade steel rack and rolled into place, and after use the system can be folded into neat pods and shipped back in batches of 200 DL-RAKs per container. The design suits all makes of vehicle and all container sizes, making the DL-RAK a popular addition to the Trans-Rak portfolio.
The DL-RAK has even been used to move wide pick-ups, trucks and commercial vehicles. A direct alternative to using an untested, more expensive wooden pallet and with the flexibility to fit any shape and size of vehicle, the DL-RAK can be used to fulfil any containerised logistical requirement.
What Next?
With their ten-year lifespan, racks are a long-term solution that unlocks the benefits of containerised shipping. Even though all of the racks are notable for their versatility, it pays to select the right design for your requirements. For friendly advice about optimising transport logistics, please get in touch with one of our service team today.
Image source: Unsplash