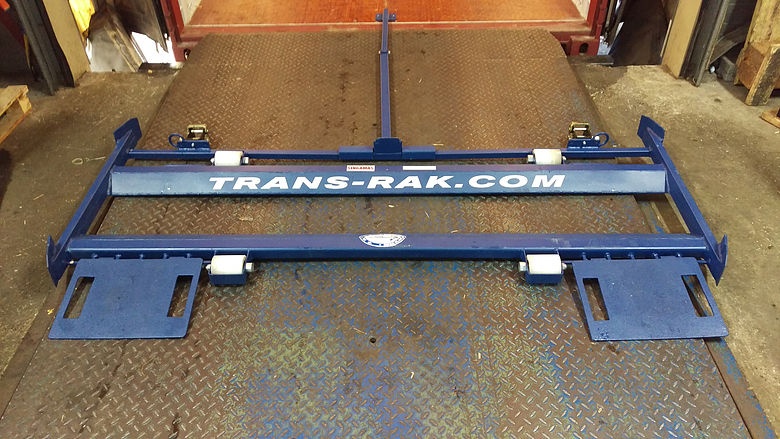 The new DL-RAK has been used to load wide BMW 7-series into a container during December. Using Trans-Rak equipment, the vehicles were loaded without the need for a driver to open a car door or for any loaders to pass along the side of the vehicle during the securing process. This means that the possibility of damaging a vehicle has gone from highly unlikely to zero!
Multiple containers were loaded with 3 BMW 7-series (Long Wheel Base) and also a number of 1-series. The same equipment can be used to load 4 BMW 1-series into a 40ft container as 3 BMW 7-series, highlighting the efficiency and versatility of the R-RAK and DL-RAK.
The containers will now be securely closed and loaded onto a train going along the Silk Road Rail route. The next time this container is opened, the vehicles will have safely arrived in China.