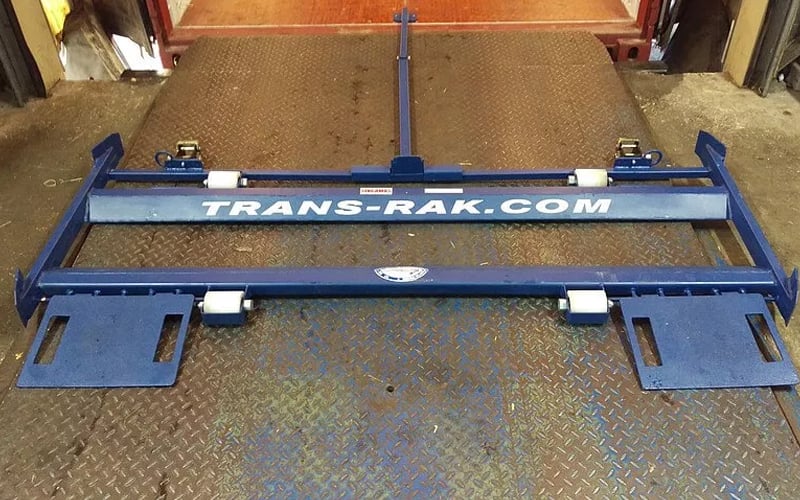 Logistics companies are always on the hunt for cost-cutting car transportation solutions. That's why the industry is highly competitive. While new options seem to be appearing on a regular basis, only a small number of them make a real difference in containerised transport.
Vehicle transportation is costly and time-consuming. Increasing container capacity can cut costs and shipping time substantially. Creating a capacity-increasing containerised car solution is something numerous companies have been struggling with for decades. At Trans-Rak, we design innovative car racks for shipping containers, which increase capacity, ensure safety, and cut shipping costs considerably. With our car racks, the entire approach to containerised shipping is rapidly changing.
Increasing Container Capacity
Each extra vehicle you can fit into the container decreases the shipping costs. Without racking, an average 40-foot shipping container can accommodate two vehicles. This may increase to three if you use wooden racking. With our R-RAK solution you can fit up to four vehicles, thus cutting shipping expenses in half. By installing an R-RAK into a 45-foot container, you can accommodate up to six vehicles.
Cutting Rack Transportation Costs
A logistics company can spend unnecessarily high sums of money on transporting the racks themselves. Many systems are bulky, making transportation costly. R-RAK racks are collapsible. When not in use, they fold to take up a minimal amount of space. You can transport up to 60 R-RAK racks in just one 40-foot container, thus reducing return shipping costs drastically.
Transporting Differently Sized Vehicles
Do you need to transport a small car and an SUV in one container? The standard containerised car solutions don't give you too much room for manoeuvre. If you have differently sized vehicles in your consignment, you are likely to need extra containers. R-RAK has a modular design. Each module is separate, so you can accommodate any vehicle size in any position. By rearranging the components, you can easily fit three or more cars of different sizes into one container.
This allows greater utilisation on shipping journeys. For example, you can use R-RAKs to transport four large cars from point A to point B and then rearrange the rack to transport six small passenger cars from point B to point A in the same container.
For more information about our products, please download our free e-book The Containerised Car Transport Guide. You can also discuss your requirements directly with our technical sales team by calling +44 1926 408282.