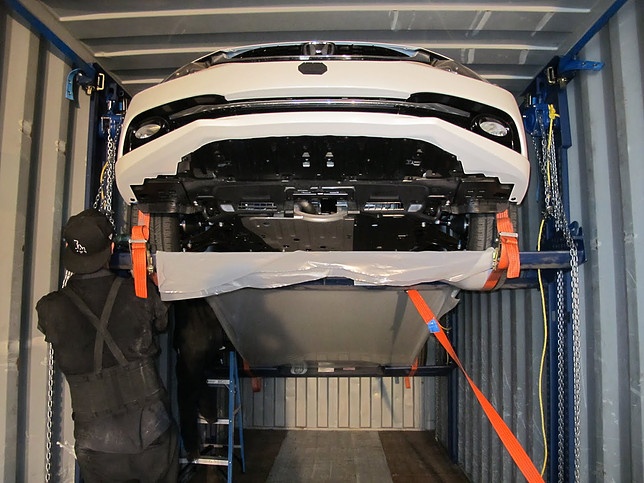 The reputation of a car shipping service is the number one factor that clients consider when choosing a service for a particular delivery. Of course there are other critical factors such as price and availability, but if a company's reputation is not good then they simply will not win the business that their more respected competitors do.
How do you make sure your business is at the forefront when car manufacturer's make a logistics decision?
1. Focus On Reputation – It Takes Time To Establish
A good reputation is built on one thing only – satisfied customers. Better still, satisfied customers who are happy to talk up your service and provide a brief testimonial. Never underestimate the power of genuine testimonials. They can and do give companies a significant edge when it comes to a client deciding which service to choose.
Develop a policy of asking your clients for them. People who have enjoyed a good experience (or several good experiences) with your service will be more than happy to say a few words about how great you are. Publish the best ones on your website and in brochures.
You can also suggest that customers leave a review on one of the many online service feedback and review sites. Be sure to monitor and manage it, and respond to all comments.
2. Communication Is King
Whether your client is shipping 10 cars or 10000, your service will greatly benefit from the personal touch. Give the client frequent updates on the location of the consignment and any changes to the likely ETA. People like to think that they are being cared for and that will be reflected in any feedback that they may choose to publish.
3. Offer Optimised Containerisation
It's certainly not a new concept but the advent of Trans-Rak's R-RAK system means that four or five cars can safely be transported inside a 40 foot container or six cars inside a 45 foot container. The high tensile steel racking system is easily and quickly installed in a container.
Then loading the cars is a straightforward operation and can be completed quickly. Loading and securing four cars takes 55 minutes. R-RAK is an enabler for dramatically increasing the number of cars you can pack into each container. That means unit transportation costs are slashed while, at the same time, safety standards are improved.
4. Offer Pallet-Wide Containerisation
There is also a version called R-RAK Pallet-Wide that allows for the width of the wheel racks to be widened or narrowed. That means it is suitable for use in a different container widths such as ISO standard and Pallet-Wide. The R-RAK Pallet-Wide system has been used on the US rail network is perfect for Pallet-Wide containers in Europe.
The R-RAK Pallet-Wide wheel rack and its vertical posts are folded down into a small pod. That means 60 pods or more can be easily transported inside a 40 foot Pallet-Wide container – perfect for relocating or repatriating them.
5. Double Check And Triple Check All Paperwork
Strive to make every single delivery perfect. That's what you need to ensure a happy client base and repeat business. Double checking everything can become tedious with repetition but you are looking for that one error or oversight in perhaps 100 jobs. It makes all the difference to your overall scorecard. It's always best to have a second pair of eyes perform the check if at all possible.
Our Free Guide To Containerised Car Transport
It pays to know what technologies are available to help grow your business. Start by downloading our free eBook The Containerised Car transport Guide. It's packed with information and tips about how to optimise containerised car transport using the R-RAK.