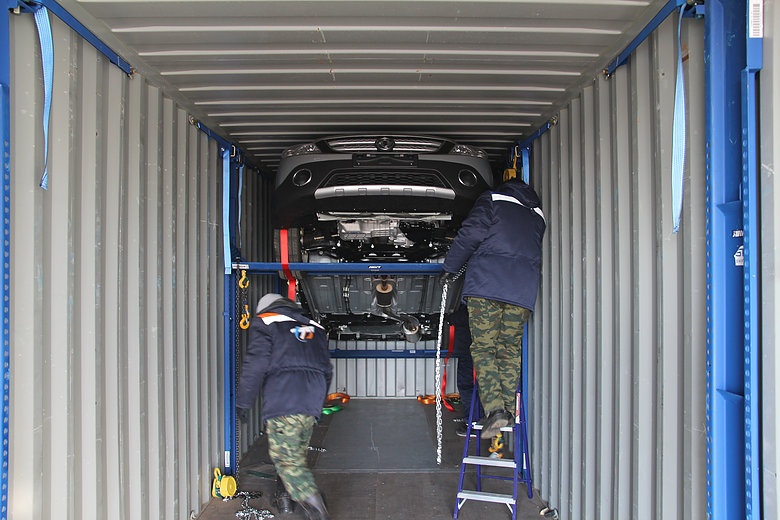 A major Russian automotive logistics provider has cut transit times between Wuhan and Moscow by more than half, shipping cars in containers overland and utilising the flexible R-Rak system from Trans-Rak to optimise loading.
Sergey Kuvshinov of ATK confirms: "We have been using R-Rak vehicle racking technology to transport Dong Feng Motor cars from China to Russia.
"In 2015, we transported 4 container trains stacked with 800 vehicles from Wuhan to Moscow. Containerisation gives us the option of utilising overland rail routes and takes only 23 days, dramatically reducing the transit time via sea passage through St. Petersburg by more than half. Another key advantage of course was there has been zero damage to the vehicles!"
Paul Donaldson, Trans-Rak's MD comments: "Vehicle racking is making all the difference to logistics firms looking to maximise their services in emerging markets. More and more logistics providers are recognising the advantage of significantly shorter shipping times on the Sino-Russian route, as well as benefiting from reduced freight costs with zero damages."
ATK is just one example of how R-Raks can present more efficient ways of transporting cars across such massive continents. We have also seen a rise in orders from China, where shippers like SWIFT Transport are placing orders for additional R-Rak systems to cope with increased demand for this service."
Following the successful establishment of the multimodal route from Russia to China in 2015, ATK will carry on utilising it through 2016.