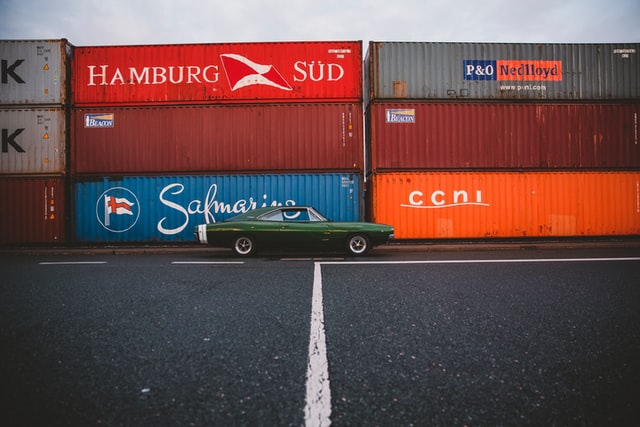 The international car shipping sector is rife with misconceptions. For instance, many uphold the view that RORO is the gold standard for cautious and efficient vehicle transportation across continents. This may have once been the case, yet much has changed in the world of car transport, and there are innovations in this field that could easily outshine the RORO model, if given the chance. Trans-Rak's container racking systems are a clear example of the benefits of container shipping for cars, in terms of handling and safety.
Shipping Cars Internationally With The RORO Model
In the olden days, every car transporter delivered individual cars to their destination by offering 'Roll On, Roll Off' (RORO) services. They came with guaranteed handling and moving at each stage of the journey, including loading, unloading, and refuelling. But each interaction raised the risk of damage and slowed up the process considerably. In the long-run, human handling raised costs and left international car transporters at a disadvantage against local competitors.
The

LOLO

Model For International Car Shipping
The 'Load On, Load Off' (LOLO) model does away with all these risks of RORO because it involves stowing cars in containers, and lifting them on and off container ships using cranes. The beauty of the LOLO model is that it can double or even triple carrying capacity of a ship simply by stacking cars within the containers using racking systems. Also, container ships have a wider choice of shipping lanes because they have lower berths than RORO ships. And they can make use of more docks because they have limited quayside requirements for loading. This extra capacity and the added routes make it so that the cars get to their destination faster and more cheaply.
RORO Vs. LOLO For Car Shipments
Not everyone in the industry is open to the idea of using containers to ship cars. That's because conventional shipping options involved modifying the containers, which is hard and costly work. But today we'll address most of these misapprehensions and show how containerised car transport can save shipping time as well as handling time. The solution is the R-RAK container racking system.
Reduce Handling Costs With R-RAK
One of the best perks of container shipping for cars is how easy it is to transfer between one mode of transport to another, without needing to move the vehicles. Thanks to R-RAK, nobody other than customs officials and the loading teams on either end of the journey need to even see the vehicles, let alone touch them. That's because the cars need only be loaded and positioned in the container once per journey.
From race cars to full-sized SUVs and even vans, up to 4 vehicles can be driven inside a 40ft container and arranged at various angles with the R-RAK to save space. That's twice as many cars as the maximum for a regular container shipment. The racking system works with standard, high cube, and super cube-height containers, and cars can be loaded onto virtually any standard ISO, pallet-wide, or US 102" wide container for safe delivery at their destination.
R-RAK: Efficient Container Shipping Solution For Cars
R-RAK is the best-in-class racking system for cars. It's removable, collapsible, and it makes the most of the cubic space available. It requires only basic training for installation. And unlike a standard, single-use timber rack for containers, it can be reused time and again for up to 10 years, and then folded on the return journey, if need be, to save space. The vehicles can be positioned and secured on it with minimal effort, and additional vehicles like motorbikes and scooters can also be loaded onto it with only some extra wheel racks. Get in touch with one of our sales team today for a bespoke quotation.
Image source: Unsplash