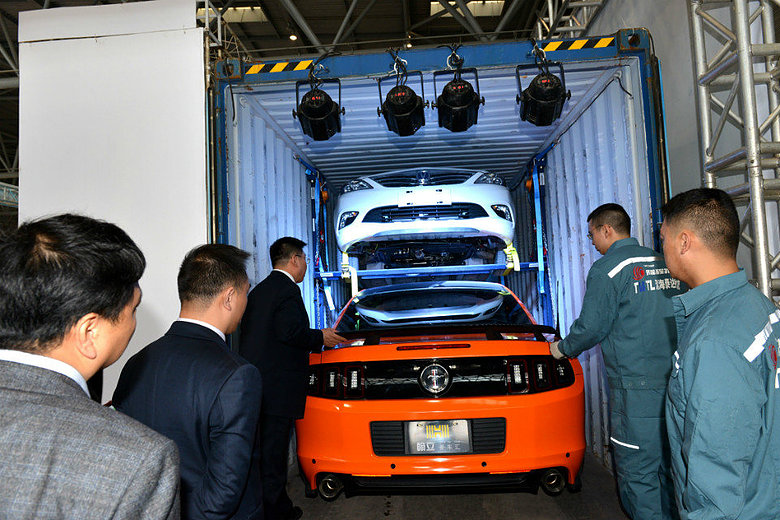 Trans-Rak's re-useable racking systems for transporting finished vehicles in containers, have attracted strong interest from visitors to a recent exhibition promoting the Chongqing Freight Container station, which will eventually become the largest in-land container station in the world.
The R-Raks were demonstrated at Chongqing by Tianjin Binhai TEDA Logistics Group (TBLT), who confirmed that the market leading systems received excellent feedback.
Yao Lui of TBLT said: "We met with great success in Chongqing with the R-Raks, which we know to be reliable equipment for transporting cars in containers and which have been proven to decrease costs."
To demonstrate the capability of R-Raks TBLT loaded 4 substantially sized cars into a container - a Changan CS35, a Lifan 530, a Changan Eado and a Ford Mustang. They report that this impressed visitors, including important members of the Chongqing government and a number of attending OEMs.
The container freight station is a strategically important destination for finished vehicles and parts in and out of China, and the exhibition provided s perfect opportunity for TBLT to demonstrate their expertise in moving vehicles from Europe into the new Container Freight Station, as well as presenting R-Raks as a reliable means of containerising cars for safe, secure and cost-effective shipment by rail.