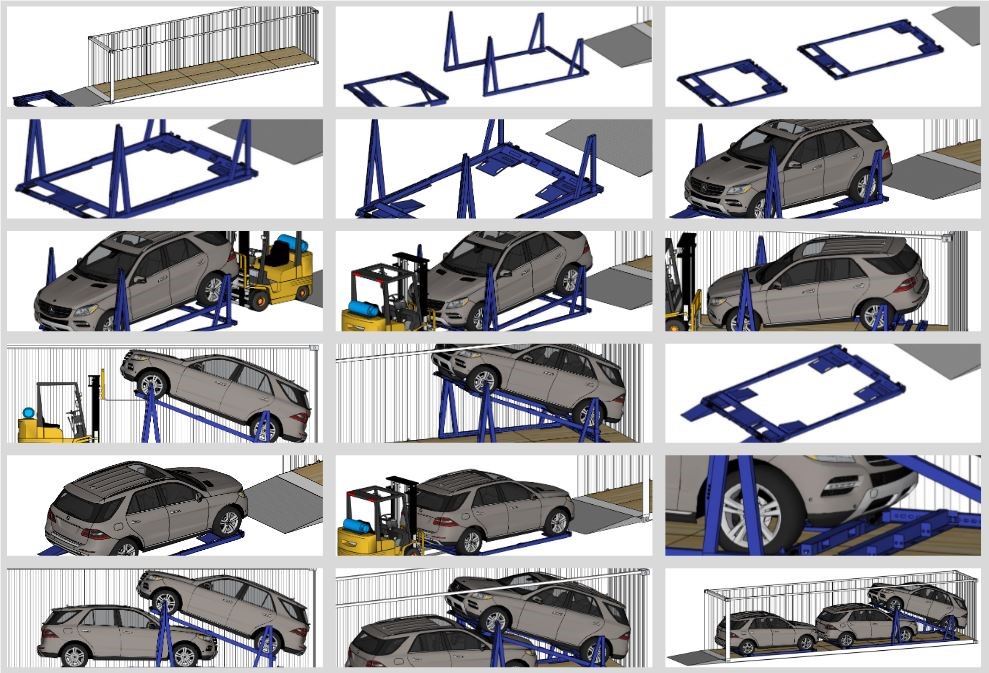 An EL-RAK is one of the quickest and easiest ways to securely load up to four vehicles into a container. Here is a quick guide to how it's done.

How To Load A Car Into A Container
There are several ways to secure cars into containers. Some racks, such as the traditional R-RAK, involve manually driving the vehicles into the container and securing them into place. Up to four cars – or six small vehicles – casn be securely transported in this way. Other racks, such as the EL-RAK, enable loading with a forklift. The result is the same: container space is optimised, and vehicles are snug and secure. However, the loading process is a bit different.

How To Load An EL-RAK
Loading an EL-RAK is very quick and simple, and requires minimal training. The high-strength steel cassette is first assembled. It is then adjusted to fit the wheelbase of the car, after which the vehicle is then driven onto the rack. An advanced lashing system then secures the vehicle in place. Inside the container, chocks are secured before a forklift can is used to carefully position the EL-RAK inside its container. In a similar format to a car transporter lorry, EL-RAKs are tilted to maximise the available space.

Which Vehicles Does An EL-RAK Work Best With?
EL-RAKs are fully adjustable. This means that they will fit any size of vehicle. This makes the EL-RAK ideal for transporting combinations of different types of car, such as loading multiple SUVs with a nippy little vintage. The EL-RAK is also particularly useful for cars with a wide, low chassis. Because the EL-RAK is positioned after the cassette is loaded, it uses every available millimetre of container space. It can therefore operate around the restrictive container bars, which is one of the features that make this racking solution so appealing.

What Next?
If you would like advice about how to secure a car into a container, please click here to get in touch today.