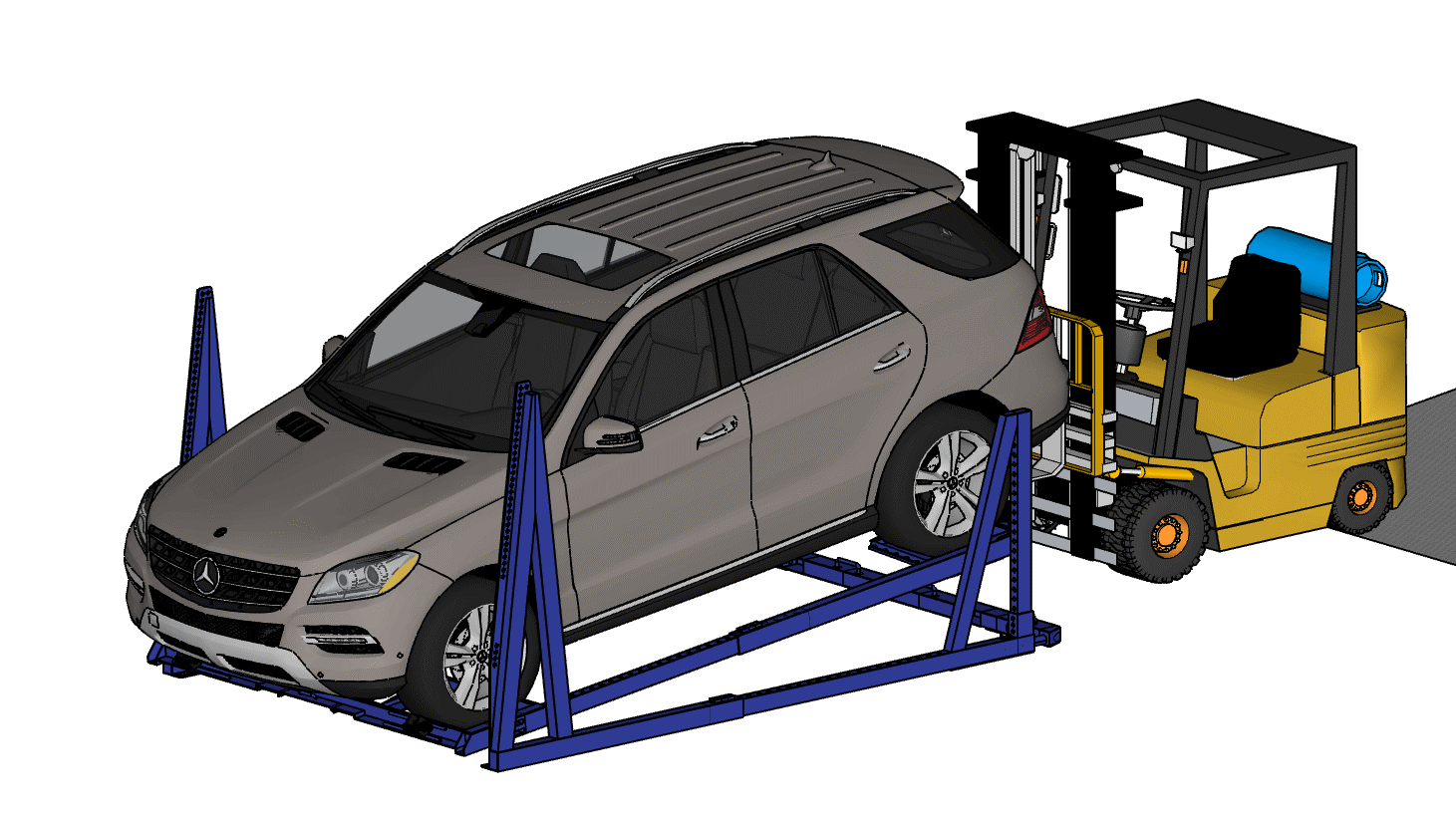 When it comes to transporting high-value cars on a deadline, nobody wants the hassle of complex loading and unloading procedures. Ease of use is one of the inspirations for the revolutionary EL-RAK. At the cutting edge of containerised racking design, the EL-RAK means that cars can be safely positioned onto an external cassette, which is then neatly loaded into the container with complete efficiency. Here's everything that you need to know about loading cars into containers.

What's Different About An EL-RAK?
Like other containerised racking solutions from Trans Rak, the EL-RAK has many standard features. For instance, it is made of high-grade steel, it fits every size of container, and can be adjusted to fit all makes and models of vehicle. The EL-RAK is also lightweight, easy to use, and requires minimal training in order to perfect the art of using it. Like other racks, three to four vehicles can be easily accommodated in containers, and like their cousins, EL-RAKS fold down into tidy pods that can be shipped back in bulk.
However, the main difference between the EL-RAK and other formats – such as the R-RAK – is that the vehicle mounting happens prior to loading into the container. This allows the cars to be aligned in the most efficient transport positions, maximising container space. It also means that very high-value and rare vehicles can be thoroughly checked prior to securing the car inside a container.
What Equipment Is Required?
Speed and efficiency are everything in the world of shipping, so all containerised racking solutions have been designed to require minimal equipment and fuss. You will require a drill in order to secure the wheel chock to the container floor. As the EL-RAK is loaded outside the box, a forklift is used to manoeuvre it into position. Finally, a spanner and bolts will secure the cassette into position for a stable, hassle-free voyage.
What's The Process?
The process of how to secure a car in a container is very straightforward. Simply adjust the width of the posts and length of the cassette to fit the vehicle, and position the loading ramps. Drive the car onto the EL-RAK, and securely lash into place. Pre-position the chock, and then use a forklift to roll the EL-RAK into the container. Tilt the EL-RAK to transport height, and then secure the base to the floor of the container with bolts. This process can be repeated for up to four vehicles of any shape or size. All types of vehicle are handled in the same way, so the process quickly becomes effortless.
If you're interested in experiencing the ease, efficiency, and security of the EL-RAK, please get in touch with our technical sales team today by calling +44 (0) 1926 408282.