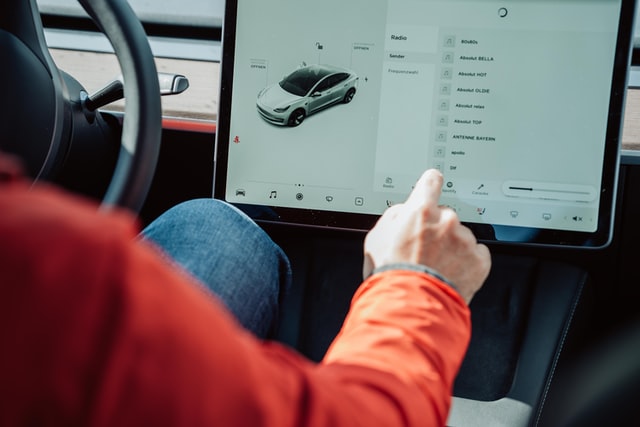 Transporting electric vehicles internationally by shipping container is difficult enough, without worrying about fires and accidents due to improperly handled lithium batteries. But after a spate of aircraft fires caused by lithium batteries igniting on board, the International Air Transport Association (IATA) brought in a series of rules in 2009, and the United Nations classified lithium batteries as Class 9A dangerous goods. Unfortunately, the interpretation of these safety guidelines is a topic rife with misconception. So, let's discuss legal compliance for companies that transport electric cars by container.
What Constitutes A Lithium Battery?
Lithium is the element of choice for most battery-powered devices because lithium batteries are lightweight, longer lasting, and more resilient to extreme temperatures than alkaline batteries. They come in two flavours: lithium metal and lithium-ion batteries. The first type contains metallic lithium, ideal for single-use applications. The second contains lithium in ionic form, which is what makes these batteries rechargeable. In turn, lithium-ion batteries also come in various forms, including lithium polymer, lithium air, and lithium iron phosphate (LiFePO4). Most rechargeable devices today come with at least one of these lithium-ion batteries built in. This includes smartphones, laptops, smart watches, e-bikes, power tools, and electric and hybrid vehicles.
Why Are Lithium Batteries Classed As Dangerous?
The trouble with lithium batteries is their propensity for fire, if poorly handled. They're also very hard to extinguish once alight. That's why lithium battery transporters must obey very strict rules and regulations. As explained in the Lithium Battery Rule Guide, when shipped, a lithium battery (i.e., a unit of two or more lithium cells connected electrically) must often be contained in a device. Then there are also packaging requirements set out in UN3480, 3481 and UN3171 for items shipped either by themselves, contained, or packed separately. Their shipment via road networks is regulated within Europe by ADR 2017 regulations, and the rail equivalent to that is RID. Likewise, air freight is subject to IATA guidelines and sea freight falls under the remit of the IMO's International Maritime Dangerous Goods (IMDG) Code.
What Are The Rules For Shipping Lithium Batteries?
Transport requirements for road and sea-freight are very similar, and usually less restrictive than air freight requirements (i.e. IATA guidelines). In a nutshell, dangerous goods regulations state that, if there's any damage to a shipped item, that damage must not extend to the lithium battery. Also, the battery must not be faulty, visibly damaged, or bulging. It must be shipped in sturdy, good quality packaging, that covers the switch or does not interfere with it, so that it does not come into contact with conductive materials like metals or become activated in transit. There are also rating and labelling requirements. Shipments should come with watt-hour rating marks, handling labels, and Transport Documents. Current quantity restrictions also limit the number of lithium batteries per package to 2 (i.e., 4 lithium cells), unless they are contained within a device.
Ways To Ensure Compliance With Container Shipments
There are several measures transporters can take to prevent short circuiting, damage, fire, or other incidents. Each battery or device could be shipped in casing and securely cushioned with non-conductive inner packaging, such as a Zarges aluminium case with tailored foam inserts. Their packaging doesn't need to be impact-resistant, as long as the outer packaging isn't the sole means of protecting the battery terminals from damage or short-circuiting. In other words, any exposed terminals or connectors should be protected with non-conductive caps, tape, etc., and they should be separated from other batteries, conductive materials, or devices.
Each package of more than 4 batteries must also be labelled with the lithium battery marking corresponding to every type of battery - metal and ion - contained or not (e.g., UN 3091, UN 3481), and any additional information must be written in English. This includes the battery's UN number and the telephone number of someone with knowledge of the package and the ability to reply during working hours. Printed translations and 24-hour emergency contact details are allowed, but not mandatory. Labelling isn't required for cell batteries or for consignments of 2 packages or less with a maximum of 2 batteries each.
Do I Need To Remove Batteries From Electric Cars Before Shipping?
Many 'Roll On, Roll Off' (ROROs) transporters refuse to take electric vehicles. This has resulted in a shift towards containerised transport. But there's still some confusion as to whether Dangerous Goods regulations can prevent companies shipping electric vehicles in containers. Fortunately, when it comes to electrical cars, the batteries are shipped within their devices. And according to Packing Instructions 966 and 969 of IATA Guidance, a package can contain the minimum number of batteries required to operate the device, as well as a maximum of 2 spare batteries for each device. So, there is no reason to take out a battery from an electrical car before loading.
There's also some confusion as to whether there's a requirement for extra documents to state that the batteries are at 30% State of Charge (SoC) or less. But for any batteries shipped in accordance with Section IA/IB of PI 965, a statement of DGR compliance will already be part of the Shipper's Declaration. Once signed, the Shipper's Declaration will prove sufficient.
What's more, there are clever solutions to the hybrid and electric vehicle shipping conundrum. Take, for instance, the EL-RAK car racking system. It's externally loading. The cars don't need to be rolled in with a charged battery. They are simply loaded on wheeled cassettes outside the container, and then moved inside by forklift truck, with or without batteries or fuel. The EL-RAK enables operators to load 3 to 4 cars securely in a 40-foot container. Drivers can position the cars as they see fit, leaving the batteries as they are. This and other car racking solutions designed by Trans-Rak can future-proof shipping operations, making them impervious to increasingly restrictive regulations.
Next Steps
Containerised transport offers the safest, most cost-effective, and hassle-free shipping option for electric vehicles – a booming market throughout the world. For more information, please contact one of our technical sales team, or click here to download a copy of our free Containerised Car Transport Guide.
Image source: Unsplash