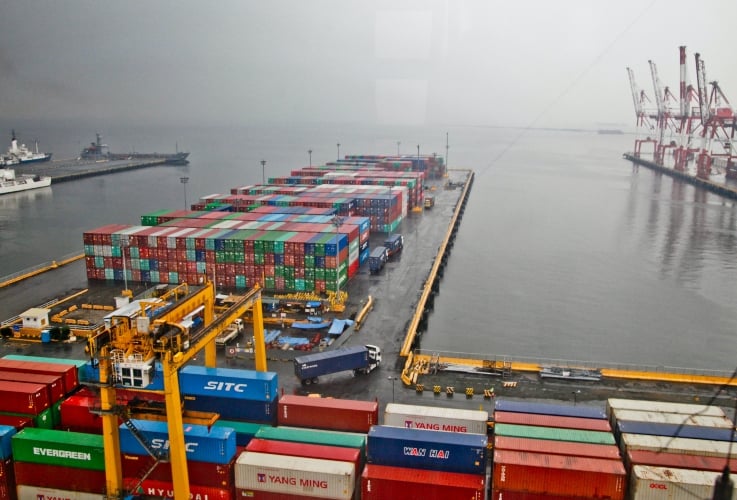 When you're transporting high volume car consignments using container shipping, it's important to do so in an efficient manner to reduce your costs and eliminate the possibility of damage in transit.
In recent years, a growing number of automotive logistics companies have switched from Ro-Ro to container shipping for long haul vehicle transport, and have reaped the benefits in terms of fewer goods transfers, reduced accident risk, and a greater choice of shipping routes.
Containerised car transport is extremely safe and cost-effective. However, there are still some simple preparatory steps you should take to safeguard your vehicles while in transit, and reduce the risk of damage even further.
How to prepare cars for container shipping
To ensure vehicles arrive at their destination in the expected condition, prepare them for the shipping process by following this checklist:

1) Remove all dirt and debris
Mud, dust, and debris can easily mask minor damage, such as scratches or dents. Before the vehicles are collected for shipping, wash them thoroughly. In the unlikely event that damage occurs during transportation, it'll be far easier to spot after the cars have been delivered.

2) Empty the fuel tank/remove the battery
Once your vehicles are secured inside their shipping containers, they won't need to be driven at any stage of their journey, so there's no need for them to be laden with fuel.
The weight of fuel will only make them heavier, potentially increasing your shipping costs, while full tanks of fuel could pose a risk to the shipment. Likewise, electric vehicles can safely have their batteries removed and stowed separately during transport.
Our EL-RAK external loading system enables unpowered vehicles to be loaded into the container by forklift – also making the method suitable for shipping damaged or unfinished vehicles.

3) Remove custom accessories
Delivering the vehicles in optimum condition is essential, so reducing the risk of damage to custom parts, such as antenna, retractable roofs, or spoilers, is a prudent step even when using a car racking system.
These components should be removed before shipping, and can be stored securely within the vehicle for reassembly after arrival.

4) Use car racking systems to save space
Trans-Rak's reusable car racking systems will help you to ship vehicles more efficiently, saving time and money.
Designed to accommodate multiple cars, our reusable steel racks minimise the amount of space you use per vehicle, thereby reducing shipping costs and offering better value for each shipping container.
Multi-vehicle racking enables several cars to be loaded quickly, with no significant increase in time compared to loading one or two vehicles.

Save money on automotive logistics with Trans-Rak
At Trans-Rak, we offer durable and reusable multi-car racking systems that are adaptable to any type and size of car. To find out more, please download our free Containerised Car Transport Guide, or get in touch with our team to discuss your shipping requirements.


Image Source: Unsplash