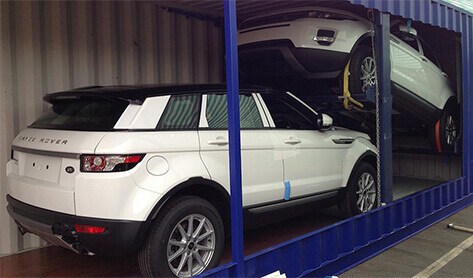 When it comes to getting cars to market, it pays to do the homework. There are several different options available, and each has its benefits and drawbacks. In a time of technological change and innovation, here is a quick guide to some of the most popular options.

Roll-On-Roll-Off Ferries
The idea of roll-on-roll-off (RoRo) shipping goes back hundreds of years. Ferries have always been a part of island life. Designed for short hops that cannot be easily covered by a bridge, ferries meander their way through seas around the world. This heritage means that vehicle transport often uses RoRos. This is because the design of the vessels has always been optimised for ease of entry and exit.
However, RoRos are not designed for today's global transport networks. They are too deep for many ports, are not safe in difficult seas – such as the Southern Cape – and are slow and cumbersome. The fact that they cannot navigate the Suez Canal is a particular challenge for the automotive industry, meaning that cars have to be unloaded and re-loaded onto a barge. As such, this method is starting to fall out of fashion as new technology emerges.

Trains
Trains are an efficient and convenient transport option. They have a good safety record, and – as long as the network is good – can normally get a vehicle from A to B with minimal fuss. However, there's a problem. Motorail trains are few and far between. Their lack of popularity has never made them a particularly viable option for investors, and this can cause problems when attempting to get cars to a showroom. The exception is using freight trains designed to carry containers. These have well-established timetables and specialised unloading bays, so putting a car (or, in the case of an R-RAK, four cars) inside a container enables the train network to be harnessed.

Roads
The sight of cars packed onto a transporter is a familiar one. Reasonably efficient and good for reaching remote showrooms, transporters are factored in to many delivery plans. However, they are also factored into the insurance. Cars are frequently damaged by exposure to the elements, accidents, and problems with how they are secured. They are also at risk of theft, especially if the journey involves an overnight stop. As such, car transporters are less than ideal. However, containers remove these problems by keeping cars sealed, secure, and safe during road transport phases.

Container Ships
Most of the world relies on containers. Invented in the 1960s, shipping containers are part of a universal transport network designed to get goods from anywhere to anywhere. This means they can be loaded and unloaded at any port, and easily transferred to either road or rail – without the need to open the box. Designed purely for efficiency and cost effectiveness, they are also safe and secure. 90% of global commerce is conducted via container shipping, and metal racking systems have now made it possible for the automotive industry to harness this smooth infrastructure.
If you would like to explore whether or not container shipping is the right solution for your requirements, have a chat with one of our advisers today.