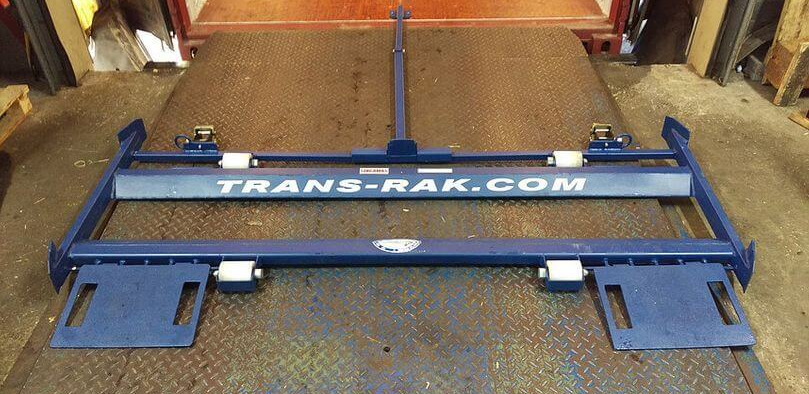 High shipping costs are not the only consequence of the Covid-19 pandemic. The cost of consumables and construction materials has also soared, with prices of wood, in particular, reaching exorbitant levels. Since the start of the pandemic, wood prices have skyrocketed – with some metrics suggesting increases of up to 700% - in part because disruption to supply chains has meant a significant shortfall in available resources.
When demand outstrips supply, soaring prices are inevitable. Rising popularity for timber-framed houses was already putting pressure on resources, but Covid-19 restrictions across the world caused a spike in demand for garden furniture, outdoor seating for restaurants, and fencing that simply couldn't be met.

So, why does the cost of wood matter to businesses like yours who ship vehicles overseas?
Vehicle Loading Racks: Optimising Container Space To Drive Down Shipping Costs
The rise in the cost of container shipping is more collateral damage of the global pandemic. A shortage of containers and their uneven distribution across the world has driven up prices, making the transportation of vehicles overseas financially painful.

Vehicle racking systems offer a cost-effective and efficient way to slash costs by optimising the available space in each container. If two vehicles are loaded into a container, one behind the other, the roof space (approximately half the available container volume) is wasted. If two more vehicles can be loaded in this unused space using a racking system, then only half the number of containers will be required. As the cost of shipping overseas is based on the number of containers used, significant savings can be enjoyed by optimising the available space.
Why Wood Is No Longer a Good Choice For Vehicle Racking
Suppliers of wooden vehicle racking will assure you that their systems are cheaper than steel racks such as our R-RAK and EL-RAK. In the past this may have been true, although steel has always offered some important advantages. Now, the global shortage of wood and its spiralling costs make wooden car racks a poor financial choice over steel racks that have maintained their prices despite the challenges of the global pandemic.

Furthermore, steel racking systems:
Offer excellent tensile strength and durability, so they can be used repeatedly, unlike wood which has a short life due to its tendency to crack and warp. Our R-RAK and EL-RAK vehicle loading systems collapse when not in use, slashing return costs, so they can be reused time and time again.

Can be installed by a novice quickly, with minimal training. In contrast, wooden racking must be built and installed by a trained expert, as any mistakes will destabilise the entire rack and cause damage to vehicles. Lengthy installation of wooden vehicle racks also increases costs and time.
For Steel Car Racks That Reduce Your Vehicle Shipping Costs, Get In Touch With Trans-Rak
At Trans-Rak, we supply durable steel car racking systems that are more cost-effective, easy-to-use, and long-lasting than wooden racks. Despite the Covid-19 pandemic, we've been able to sustain our prices without being affected by the spiralling costs of wood, while offering all the benefits of car racking solutions. To find out more, please download our free e-book 'The Containerised Car Transport Guide' or call us on tel:01926 408282.