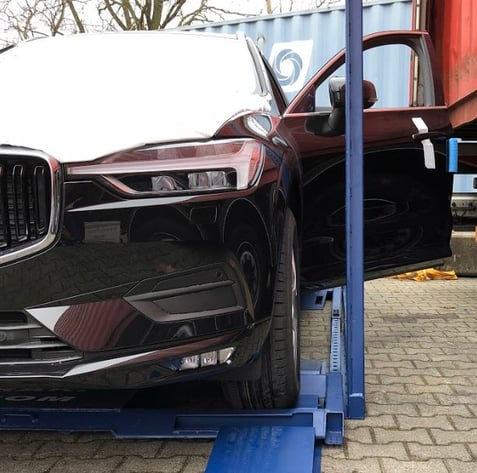 Making the case for containerised vehicle solutions is easy! But have you ever wondered what sets one company apart from another? Over the last thirty years, we have seen lots of new companies try to jump on the bandwagon – with varying degrees of success.
At Trans-Rak, we have learned that there are some things that are essential when it comes to containerised racking systems. Here's a quick guide to how Trans-Rak is committed to bringing you world-leading solutions for all of your racking needs.
A Strong Pedigree
Founded in 2000, Trans-Rak are the forerunners of containerised racking technology. This has a wealth of direct benefits for clients. With time comes experience, and this not only means an established dedication to quality and design, but also highly developed organisational standards. For clients, this means an efficient, reliable, and smooth service.
Client Centred Solutions
At Trans-Rak, our innovation has always been driven by customer demand. The messages from clients have been very clear. Clients want to be able to optimise the container space for efficient transport solutions, but these solutions need to be reliable and of excellent quality.
When our racks are used properly, the incident rate remains at 0%. This, in itself, guarantees an impressive level of efficiency! However, there are other benefits. For instance, up to 60 racks can be folded and transported in a single container, which offers unrivalled cost effectiveness.
Not only can up to four vehicles of different shapes and sizes be transported in a single container, we are continuing to invest in new developments. Take the EL-Rak, for example. By developing an innovative loading system, the EL-Rak utilises every millimetre of space inside the container.
And you won't find this type of system anywhere else - as patented products, these containerised vehicle solutions are unique to Trans-Rak.
Efficient Life-Cycles
One of the main ingredients in our design and manufacture processes is a commitment to sustainability. Rather than wasteful, single-use wooden racks, our systems utilise reinforced steel. This offers an average life-cycle of seven to ten years, after which the racks are 100% recyclable. For clients, this means quality, efficiency, and low overall cost.
And Speaking Of Cost…
Trans-Rak racking systems offer value for money in several different ways. As the racks are re-usable, foldable, and maximise the container space so that up to four vehicles can be safely transported as one package, the investment very quickly leads to accumulated savings.
By opening the doors of containerised transport to the automotive industry, Trans-Rak solutions offer immediate cost benefits in terms of:
Simpler logistics
A wider choice of trade routes and ports
A wider choice of shipping partners
Faster shipping times
All of these make use of the inherent efficiency of the container shipping industry, which - with six decades of development – is transport infrastructure unparalleled in its simple, sensible methodology.
Find Out More
There are many features and factors that enable Trans-Rak to be the industry leader in containerised vehicle solutions. For us, it has always been about combining leading design with quality, reliability, and efficiency. Our commitment to being the best means that we can celebrate nearly two decades of pushing innovation in the safe shipping of cars in containers.
For more information, download our free guide. Or, one of our team will be happy to take your call and offer detailed information about how our vehicle racking systems can work for you.