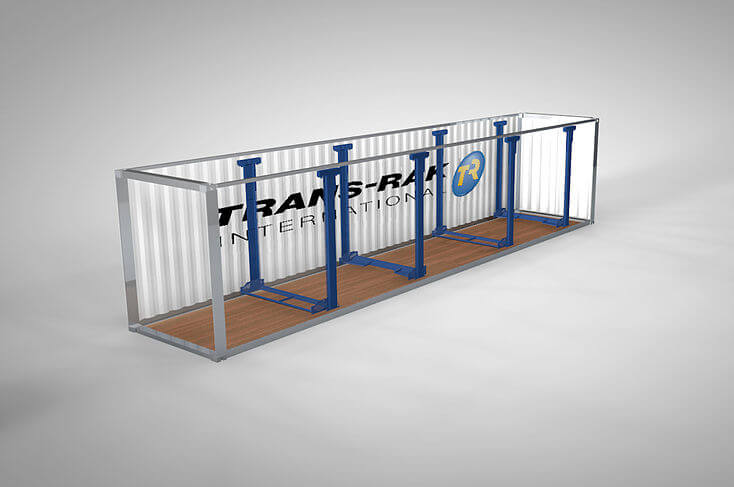 When transporting rally cars from one location to another, safety, cost effectiveness, and speed are top priorities. Rally cars can be transported by road, air, or sea, and each method has its pros and cons. Road transport may be cost effective, but it's time consuming and entails added risks for the vehicle. Air freight can get rally cars from A to B safely and in a record amount of time, but the costs are high and in most cases, it's only an option if you're moving one vehicle at the time.
On the other hand, sea transportation is a popular option when getting vehicles across the world, as it offers a happy medium between safety, cost, and speed. There are two ways of getting rally cars ready for maritime shipping: RORO and containerised shipping. Let's take a look at these options to see which one suits your needs best.

RORO (Roll On - Roll Off)
RORO shipping involves manually driving vehicles in and out of a ship. This method could be suitable if you're on a limited budget, or if you're not working to a tight deadline, since RORO ferry speeds are rather slow (16 knots vs to 18 to 20 knots for container ships). There are geographical constraints associated with RORO shipping too, so this method may only suit you if you're based in close proximity to a deep water port with specialised RORO facilities.

Containerised Shipping
This method entails positioning vehicles onto racks, which are then secured into shipping containers and loaded / unloaded with cranes. Human input is minimal, so overall this is a safer option for long trans-oceanic routes. Vehicles are only handled once when secured into the containers, which minimises the risk of them being damaged or stolen.
In addition to safety, containerised shipping gives you a wider choice when it comes to selecting a departing and arrival destination, since the number of container shipping routes is higher than the number of RORO routes. Container shipping can be more cost-effective in the case of non-running vehicles for collection or restoration projects (common in rally cars), since RORO agents would levy additional fees for handling them. This is not the case if using containerised shipping.
When transporting rally cars overseas using containerised shipping, having a reliable racking system is crucial. Our R-RAK is a tried-and-tested solution created to boost safety during maritime car transportation, and is suitable for any car make and model and for any container size. To learn more about how this system can help you save money and the minimise risks of damaging the vehicles, please download our free e-book 'The Containerised Car transport Guide', or get in touch with us to request a free quote for your rally car shipping.