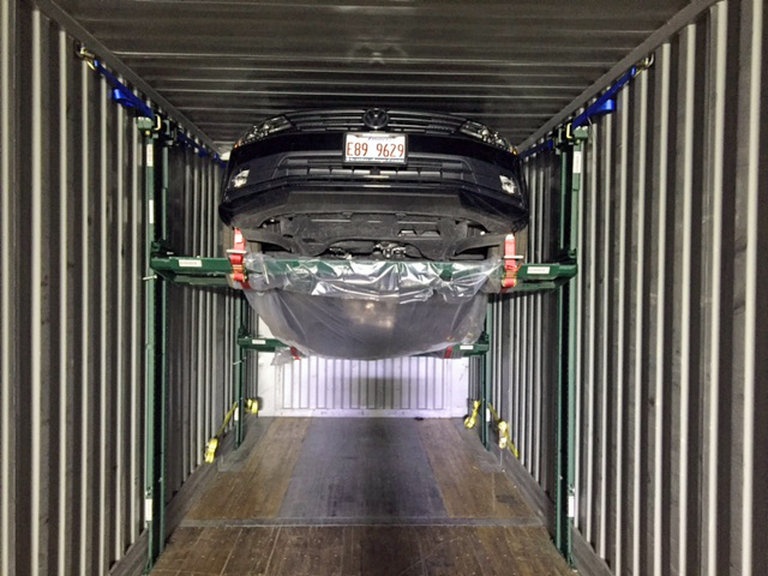 Trans-Rak has revolutionised cars in containers with its patented vehicle racking solution R-Rak and has now responded to demands of customers dealing in containers of different sizes with the introduction of a new product, the completely width-adjustable R-Rak Pallet-Wide.
No other racking system is adjustable widthways so Trans-Rak anticipates strong uptake of the R-Rak Pallet-Wide. Developed specifically for the European market it is the only vehicle racking system usable for both ISO and Pallet-Wide containers.
Designed to maximise container space and stack vehicles of every dimension securely and safely inside, the R-Rak Pallet-Wide though new to market has been extensively tested in the USA and conforms to exacting US Rail specifications for the secure protected shipment of finished vehicles in containers.
Paul Donaldson, MD at Trans-Rak says: "Our European customers were keen to make the most of all their container stock so while our standard R-Raks are fully adjustable length and height wise, we had to come up with a variant for the broader fit pallet-wide containers so the racking can be installed and supported securely by the container walls and cars can be protected in transit."