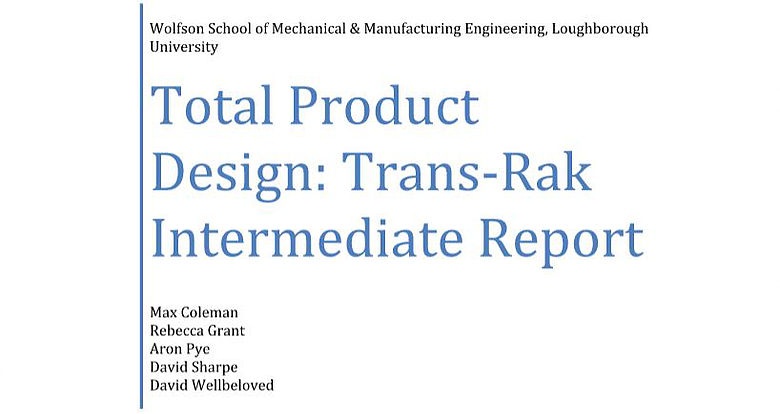 Automotive logistics companies wishing to enhance their green credentials should turn to Trans-Rak for a sustainable alternative to wooden vehicle racking, in the light of the conclusions of a study by Loughborough University*.
A Life Cycle Analysis (LCA) conducted by the team of engineering design students factored in that over a period of seven years, 56 wooden racking systems would need to be constructed and disposed of responsibly to perform the function of each single re-usable steel racking system.
The results of this LCA have shown that the R-Rak provides major benefits over wooden racks in all three categories of environmental impact; Human Health, Ecosystem Quality and Resources.
Wooden racks require fumigation in order to avoid being put into quarantine after international shipping. Even when this incredibly harmful process is ignored, Trans-Rak's R-Raks are still much less harmful to the environment, highlighting the environmental benefits of a reusable system.
Steven Hobbs, Design Engineer at Trans-Rak says: "The findings strengthen our mission to convert more in the industry to steel racking as our product has a much lower impact on the environment than wooden racks. This is not to mention the myriad of additional commercial benefits that come from using them for containerised transport such as helping reduce transit time, delivering cars in perfect condition and avoiding unnecessary costs from damage or delays.
*Title: Total Product Design: Trans-Rak Intermediate Report
Wolfson School of Mechanical & Manufacturing Engineering, Loughbough University.
Authors: Max Coleman, Rebecca Grant, Aron Pye, David Sharpe and David Wellbeloved.