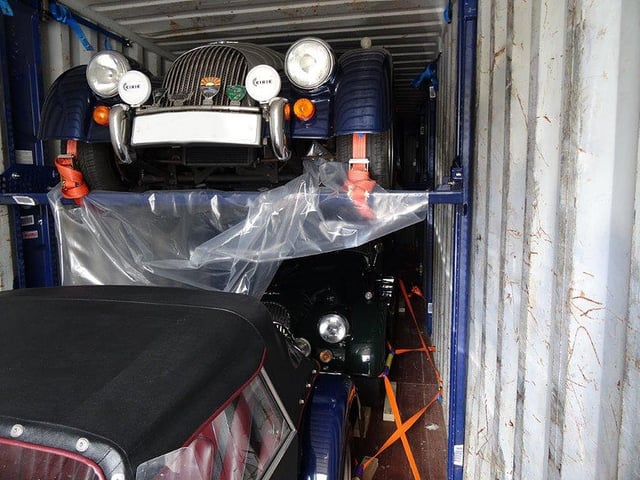 Transporting classic cars from one hemisphere to the other takes a lot of careful thought and planning and one of the best methods is within the protective confines of a container.
The transportation experts at Jenners Worldwide Freight Ltd are often tasked to move classic cars between New Zealand and the UK to take part in rally events and for a recent shipment of a precious cargo of 14 classic Morgans packed in 3 containers once again they picked R-Raks.
MD, Ian Jenner, says: "Anyone who loves their car and wants to protect their investment will be concerned about sending it to sea for 32-40 days without being sure it is safe and secure. R-Raks are ideal for stacking classic cars because the whole system is fully adjustable and can be assembled and used by hand without the need for heavy machinery. That way you can take special care of the cars and tuck them in gently and securely ready for their journey."
In fact, the R-Rak is fully adjustable to accommodate all sizes of vehicles (as long as they fit in a container) and is suitable for vehicles of any age, from classic to modern.