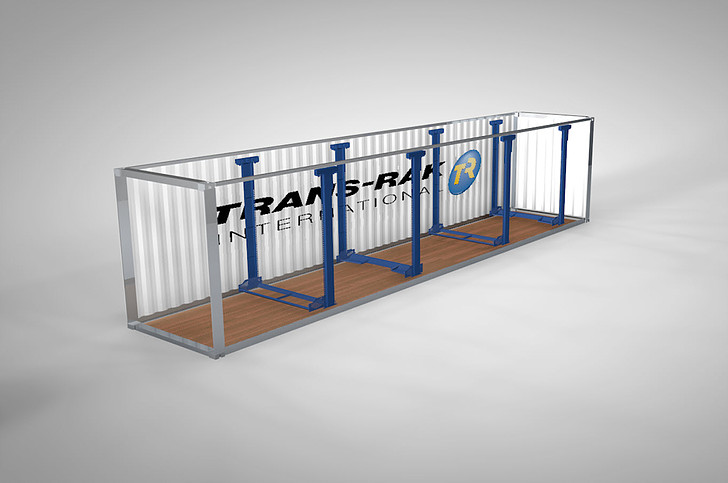 As the patented design of its R-Rak removable vehicle racking system was approaching its 10th birthday, the team at Trans-Rak turned to Loughborough University to take part in a Total Product Design project.
The key aims were to identify design improvements to make the steel constructed racks even more sustainable and efficient compared to traditional wooden racking.
While the project examined some interesting avenues, any outcomes had to be balanced with the commercial viability of making any technologically advanced design changes.
What would prove useful however was when students looked at how more of the loading operations could be moved outside the container; something Trans-Rak was considering in the handling of extra-wide vehicles.
Steven Hobbs, Design Engineer at Trans-Rak said: "The collaboration with Loughborough was extremely beneficial as their work has influenced us to look at methods of speeding up loading and how to load extremely wide vehicles where egress from the vehicle inside the container is impossible."
"This led to us focusing on the further development of a prototype method which could solve both issues by pushing and lifting the front of the car with a fork-lift rather than the current drive-in-and-lift-with-chain-hoists process."