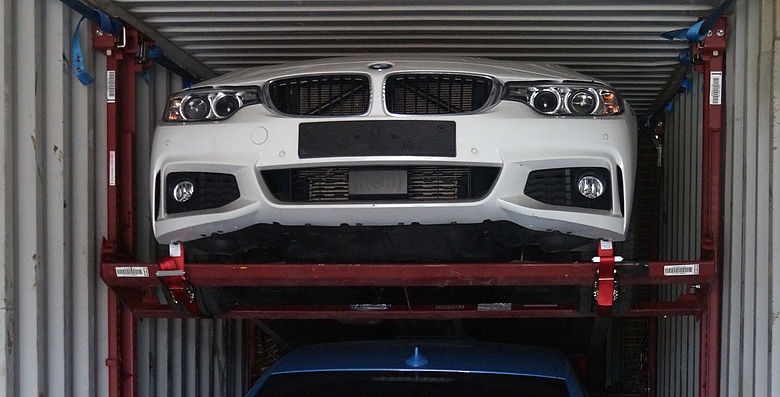 Global automotive logistics provider GEFCO is undertaking trials on behalf of BMW to assess the reliability, lead times and quality control of a 'Silk Road' solution for transporting cars in containers by rail from Europe to China.
The pilot operated in November last year proved successful and now a second trial shipment of 40 vehicles of series 1 has been completed, moving the vehicles from Regensburg to Chengdu within just 15-17 days, compared to 55 days by sea.
Facilitating the movement of the vehicles by rail, GEFCO has worked in partnership with container racking specialist Trans-Rak, to ensure minimal handling, zero damage and optimal loading for the vehicles' journey across continents.
Paul Donaldson, Managing Director at Trans-Rak, says: "The challenge for automotive manufacturers exporting into vast regions like China has been that the ports are situated in the West of the country and there is a lack of infrastructure. Traditionally, the solution has been to ship vehicles to the Eastern seaboard, but the opening of a new Inland Freight Terminal in Chongqing has for the first time made a pan-China road and rail solution viable, which reduces lead times, saves costs and is sustainable.
"We are proud and very excited to be involved in this prestigious project and welcome the opportunity to work with forward-looking European manufacturers and logistics providers to deliver a secure, reliable and cost-effective solution for delivering cars into China."