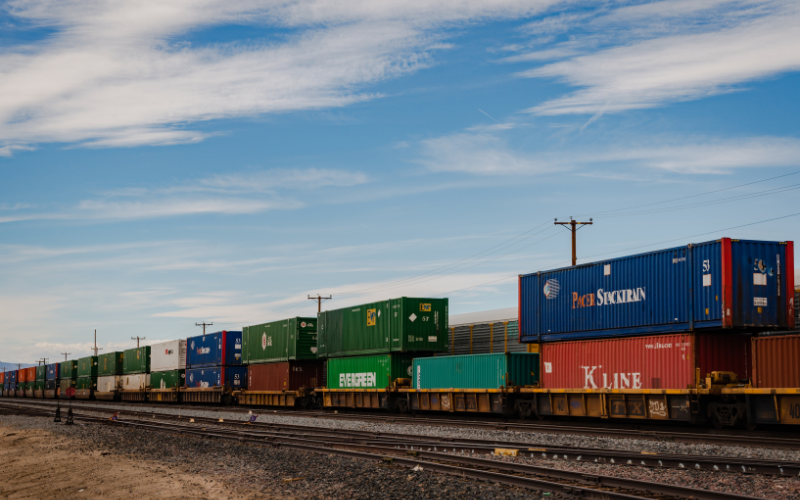 As of October 1st, China Railway is now allowing the transportation of electric vehicles (EVs) throughout the country. This is a significant change, as EVs were previously considered 'dangerous goods' in the PRC and could not be transported by rail.
With the majority of electric vehicles being produced in China (49%), this will significantly (and positively) impact the global market. By comparison, Europe produces 27% of EVs, while the US and Japan/Korea produce 17% and 7%, respectively.
Before the shift, electric vehicles would be trucked over the Chinese border by road and loaded onto trains in other countries for long-distance transport. This was not only costly but also time-consuming.
Now that EVs can be transported by rail in China, it is expected that the cost of shipping will go down and the turnaround time will be much shorter. This is good news for both EV manufacturers and consumers alike.
EVs Will Likely Be Shipped In Containers
China previously transported EVs using RoRo (roll-on/roll-off) shipping solutions. However, with the high production volumes that will continue to increase, there isn't sufficient RoRo capacity to handle all the demand.
As a result, EVs will likely be shipped in containers going forward. This is a more efficient shipping method, as it doesn't require the vehicles to be driven on and off the train.
Containerised Vehicle Shipping Is Rising In Popularity
Previous reticence to rely on containerised shipping for EVs was largely due to cost. However, with prices significantly declining this year, it is now a more viable option. Furthermore, with solutions such as Trans Rak's racking systems, electric vehicles can be shipped in a way that optimises space and protects the vehicles from damage.
For example, with the R-RAK, two EVs can be "stacked" on top of each other. The floor-to-ceiling supports are introduced into the container and the lifts raise the vehicle into the roof space so another can be loaded underneath. It essentially cuts the transport cost per unit in half.
This type of solution is ideal for China, as it allows for more EVs to be transported at once without compromising on quality or safety.
Another significant advantage of LoLo (load-on/load-off) EV shipping is that it minimises the handling necessary throughout the process. Thus, EVs can easily be loaded onto trucks at the factory, then moved to trains, and finally onto ships when necessary, without the concern of damage.
Looking To The Future
With a large percentage of EVs being produced in China, mixed rail and sea containerised shipping solutions will play a vital role in ensuring that these vehicles can be transported efficiently and cost-effectively to destinations worldwide.
And with solutions like Trans Rak's R-RAK, electric vehicles can be shipped in a way that is both space- and cost-effective while also minimising the risk of damage.
Contact us today to learn more.
Image Source: Canva