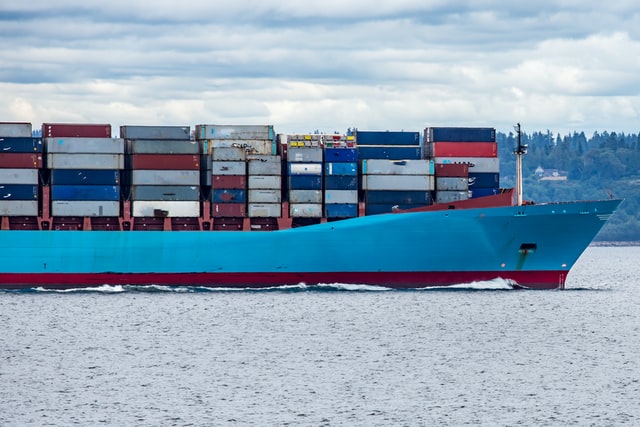 The UN's belated 26th Conference of Parties (COP26) drew attention once more to the Paris Agreement and the shipping industry's potential to limit carbon emissions. At the event, a total of 14 governments signed the Declaration on Zero Emission Shipping by 2050, committing to a climate neutral shipping industry in less than 3 decades. But what does all this mean for the container shipping sector?

The 6 Main Shipping Pledges Of COP26
Through this declaration, COP26 acknowledged the shipping industry's input in the current state of affairs, accounting for 90% of global trade and 3% of all greenhouse gas emissions. It also recognised the industry's potential to increase emissions by half by 2050, if left unchecked. So, as part of the effort to decarbonise by 2050, COP26 pledged to limit temperature increase to 1.5°C above pre-industrial levels. In so doing, it triggered a series of commitments from public and private institutions worldwide that affect the shipping industry:
Over 100 countries, cities, and major corporations signed the Glasgow Declaration on Zero-Emission Cars and Vans. It states that internal combustion engines will no longer be sold locally after 2035, or globally after 2040.
The North Sea's windfarms would be maintained by zero-emission vessels by 2025 through Operation Zero.
Over 200 logistics companies (i.e., the Getting to Zero Coalition) committed to selling zero-emission vessels by 2030.
Several big cargo owning brands like Amazon and IKEA promised to shift to zero-carbon fuel sea freight by 2040.
19 countries vowed to create zero-emission shipping routes (green corridors), with 6 maritime corridors between 2 or more ports by 2025, via the Clydebank declaration.
80 aviation businesses stated they aim to replace 10% of jet fuel with green fuel by 2030.
Thousands of companies also signed up to the UN-backed global campaign to halve emissions by 2050, known as Race to Zero.
Specific Steps Promised By COP26 Participants
COP26 pledges cover a series of large-scale efforts from countries and large businesses. To start with, 35 entities promised to speed up the delivery of EV infrastructure and charging facilities as they work towards price parity between electric and fossil fuel-powered cars. Then there are Latin American countries pushing for electromobility by 2035, meaning that their public transport fleets would be exclusively electric in 14 years.
As part of Operation Zero, the maritime industry would be powered, at least partially, by wind. With the opening of green corridors, this initiative would likely extend beyond The North Sea. Also, as part of the Just Transition of the Workforce framework, companies across the world would be incentivized to create jobs for a decarbonized economy, developing the infrastructure for an estimated 300,000 green energy jobs.
The declaration recognised the efforts of the Getting to Zero Coalition, which is a partnership between GMF, WEF, and FOA. In their Call to Action, coalition signatories urge the industry to aim for zero-emission shipping by 2050.
Assuming collaboration and investment in zero-carbon emission continue and extend globally, 2030 could bring about a tipping point towards full decarbonisation for the shipping industry, including the container shipping sector. As governments invest in research to minimise the methane slip (e.g., Japan's work on alternatives to LNG-powered vessels), it's likely that the IMO and other organisations are on track to fulfil their initiatives for the shipping industry, as reported by Maritime Executive.
The Effects Of COP26 On The Container Shipping Sector
Whether governments embrace greener alternatives to LNG, such as hydrogen and ammonia, remains to be seen. But the container shipping sector stands to gain either way. The pledge that big cargo brands like Amazon have made to switch to zero-carbon sea freight by 2040 is a boon for container shipping. Not least because this sector is also vested in decarbonisation, sustainability, and more efficient operations.
Take, for instance, Trans-Rak and the technologies we have developed to replace fuel-intensive operations. The R-RAK racking system, for instance, made of high-strength SPA-H steel alloy, can be reused for up to a decade, unlike single-use wooden racking. Its high-capacity design also enables transporters to ship 1-3 vehicles per rack and up to 6 per container, instead of only 2. It's safety tested, easy to install, and environmentally-friendly. And it's also collapsible, which reduces repositioning costs and resources significantly. So, for every 30-60 containers shipped, only 1 container needs to be used to return the collapsed R-RAKs.
Find Out More
To find out how reusable steel racking can contribute to a more sustainable and efficient car shipping process, please have a chat with one of our service team, or claim a copy of our free Containerised Car Transport Guide by clicking here.
Image source: Unsplash