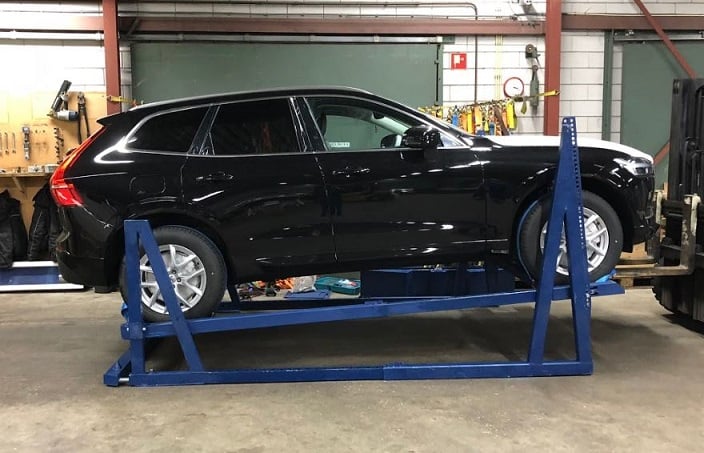 Our new EL-RAK external racking system was put through its paces in a March 2018 trial for Marlog Car Handling (Netherlands). The object was to determine whether or not three Volvo XC60s could be loaded into a single 40 foot HC container.
The EL-RAK allows for loading without the need to open any doors or pass alongside the vehicle. The XC60 is a fairly large SUV, over 4.6 m long and 1.9 m wide. You wouldn't normally expect to fit more than two in a standard shipping container.
As you can see above, the EL-RAK rose to the challenge, quickly loading three XC60s into the container and adjusting them for a secure fit. Marlog and Volvo were satisfied with the demonstration, with the result that the EL-RAK and loading process are now officially endorsed by Volvo for transporting their vehicles.
Although this was simply a demonstration and not a live trial, the result gave further evidence of the adaptability of the EL-RAK to transport cars weighing up to 3000 kg in any size shipping container. To find out more, please call +44 (0) 1926 408282.