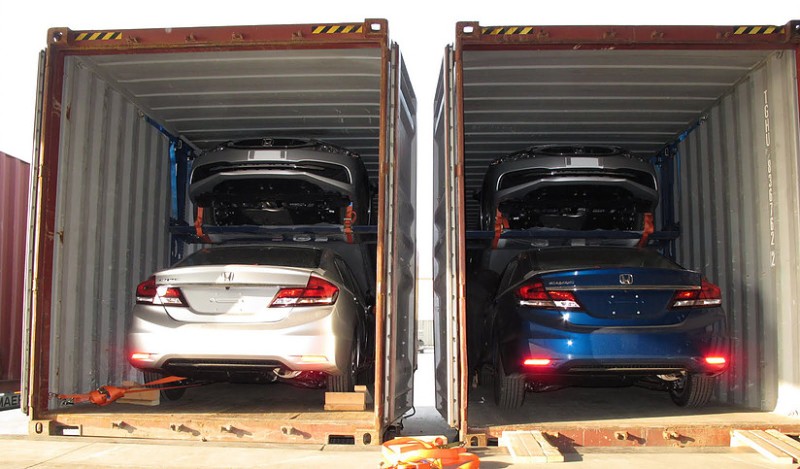 Whether you are shipping ten cars or one hundred cars, some of the basics of logistics remain the same. The priority must always be that the car arrives safely and undamaged, with timely arrival following close behind as a highly desirable second priority.
Here are four steps to achieving the desired outcomes:
1) Engage A Reputable International Car Shipping Company
Shipping a car internationally is not a DIY task. It requires deep knowledge and experience of the process as well as the potential risks and pitfalls to be avoided. A competent car shipping company will ensure a successful outcome whereby your car ends up in the desired location on or very close to the date it was expected there – and in an undamaged condition. Practically all of the work will be done the shipper, with only paperwork and preparation of the car falling to you. All of the organisation of carriers, stowing and lashing down, transhipment between destination points if appropriate, will be performed by the shipping company. It's what they are good at and what you are paying them for.
2) Choose How You Want It Transported
The fastest method is to hire a 20 foot container. Container shipping can reach almost any destination you care to mention. Road and rail are used to transport containers from container ports to inland or other destinations. Specialist car transporters are much more expensive.
RoRo is the slower and cheaper alternative. Your car is lashed down on one of the many cargo decks of a roll-on roll-off ship. These ocean going vessels require deep water ports in which to berth, and therefore the list of potential destinations is not as widespread as for container ships. You will need to travel to the nearest port to your ideal destination and pick the car up there yourself, or organise somebody to do so on your behalf.
3) Organise The Paperwork
The car shipping company will be able to guide you as to the exact paperwork that is required at the location where your car is being picked up from as well as its destination. They may be some minor variations between jurisdictions but you can expect a request for these as a minimum:
Proof of ownership or bill of sale if relevant
Original manufacturer details
Export declaration form
4) Prepare The Car For Transport
Fuel tank – this must be no more than one quarter full as it represents a safety hazard.
Spare keys – the shipping company will require a set of keys, so you need at least two sets to ensure you have one yourself when the car arrives at its destination.
Insurance – ensure that the arrangement includes international car shipping insurance.
Photograph – take photos of your car from all angles so that you can prove the exact condition in which it was when you handed it over.
Servicing – it's a good idea to have it serviced now and also checked over to ensure that there are no leaks and that the battery is in good condition.
Attachments – things like bike racks, roof rack and so on must be removed
Clean it – give it a good cleaning both outside and inside
Find Out More
Find out more about containerised car transport and our Trans Rak steel racking system that enables several cars to be transported in one container. Download our free Containerised Car Transport Guide to find out more.