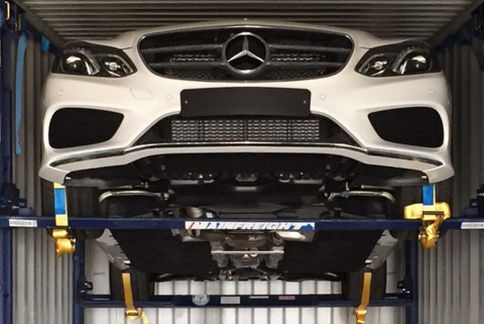 Shipping a container can be very expensive but the cost is mostly dictated by the container size, not by its weight and now Warwick Manufacturing Group (WMG) has come up with the formula to fit more cars into a container with Trans-Rak vehicle racking systems.
WMG, the industrial innovations arm of Warwick University has developed software to automate and optimise the process of working out the best arrangement of cars of different models, shapes and sizes to fit into each container to save time and cut shipping costs.
It can be a complex process to do manually and many Trans-Rak customers were settling for a maximum of 3 cars per container. The WMG proof of concept software system enables the user to maximise the full capacity of a container which is 4 cars and is a clear demonstration of how digital technology can provide added value to manufacturing and logistics processes.
Piero Filippin, Technology Transfer Specialist, WMG explains how it works:
"The software allows the customer to easily select a number of cars to be shipped from a list of makes/models and, after a numerical simulation compatible with Trans-Rak's loading procedures, generates a report containing the most efficient combination of cars in each container and their exact position/tilt."
Trans-Rak hopes to be able to offer the service to customers via subscription to make its vehicle racking systems ever more cost effective and simple to use. Paul Donaldson, Trans-Rak's MD, added:
"We are delighted with this new solution which has put us in a fantastic position to compete in a busy mark