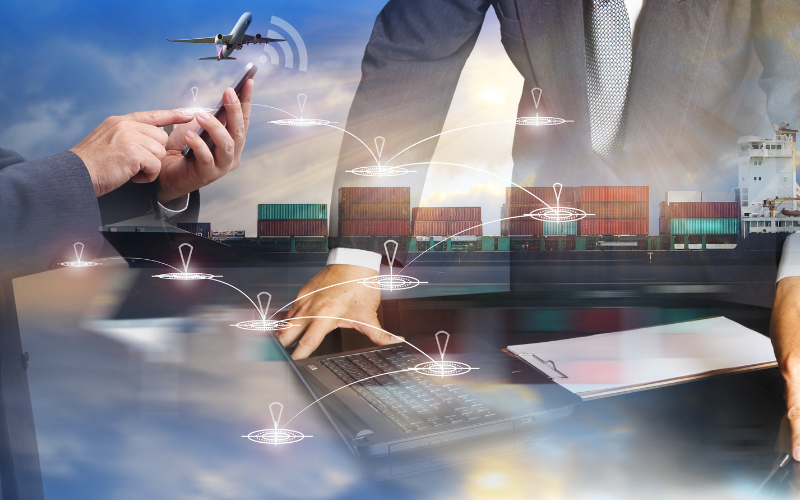 Over the last year, shipping container prices have dropped significantly from their peak in early 2021. The decline came as a surprise to many in the logistics industry, who had expected prices to remain high and steady throughout 2022 and 2023. While the drop in shipping container prices is positive news for automotive logistics businesses, it's worth exploring the reasons for the sudden decrease in rates. In this article, we'll look at some of the reasons behind the shift.
Economic Slowdown
The first and most obvious reason for the drop in shipping container prices is an economic slowdown in the busy container shipping hubs of the Far East, especially China - and also in the US West Coast and the EU. With Western shipping businesses shutting down or scaling back their Chinese operations in the wake of continued Covid uncertainty and lockdowns in China, fewer goods are being shipped around the world, resulting in lower demand for shipping containers. This has prompted shipping companies to reduce their rates in order to stay competitive and keep their customers happy.
Increased Competition
Increased competition between shipping companies is another factor behind the drop in shipping container prices. As more companies enter the market, they are willing to offer lower rates to gain market share and attract new customers. This has resulted in a race to the bottom when it comes to pricing, with companies competing against each other on price rather than on quality of service and other factors.
Overcapacity Of Shipping Containers
In drastic contrast to the situation in 2018-2020, there is currently an overcapacity of shipping containers available on the market right now. With many businesses scaling back on their production and importing less goods from overseas in an effort to 'reshore' their supply chains, there are simply more unused containers than before, which puts downward pressure on prices as buyers have more options available to them.
Taking Full Advantage Of Affordable Shipping Container Prices
Dropping shipping container prices are a boon for automotive logistics businesses looking to save money on containerised transport while still ensuring that goods reach their intended market safely and securely.
By understanding some of the reasons behind this recent shift in pricing, you can make sure you're getting the best deal possible when you purchase your next shipment of containers. In addition to taking advantage of low prices, however, it's important to also consider other factors such as cargo capacity and safety when deciding whether or not to ship your vehicles by container ship.
Investing in a reusable steel racking system, such as the R-Rak or EL-Rak, can increase the occupancy of each shipping container from two to as many as six vehicles per container, reducing the cost of containerised transport still further.
2023 is a good time to make the transition away from RoRo to containerised car transport for your finished vehicle logistics. To find out more about how you can save money, reduce risk, and increase value, feel free to call one of our technical sales team today on 01926 408282.
Image Source: Canva