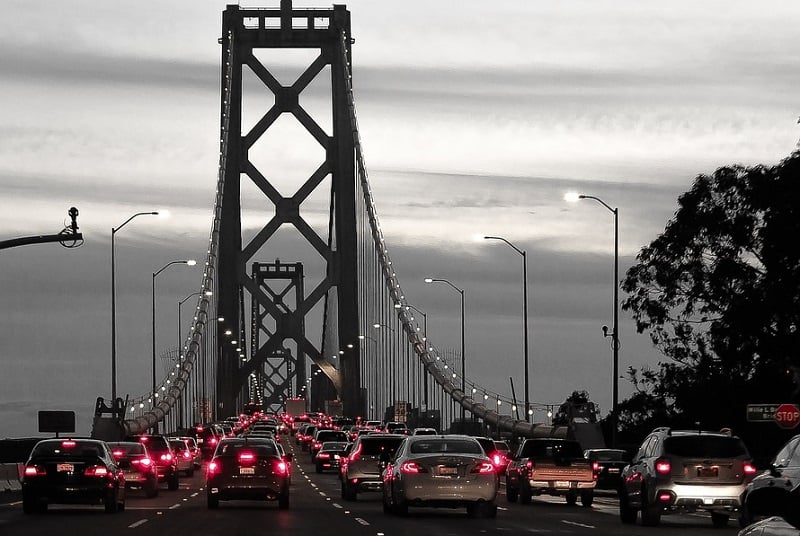 Shipping cars to America is a popular request, and with new trade deals on the horizon as Brexit draws closer, it's likely to be a market that continues to grow. However, what's involved? Shipping cars to the US can seem complicated, but in reality, the system is designed so that once the decision to ship has been made, the only real question is whether to opt for a RORO ferry, or a container ship.
Here, we take a look at rates, documentation, security clearance, and how to check that vehicles comply with US emissions regulations.

Rates
When shipping cars to America, rates will vary. This will depend upon which port the vehicle is shipped to, and how regularly the service runs. Major ports, such as Baltimore, have more frequent services and therefore lower costs. Less popular ports are more expensive.
It is usually around $850 (£661) to ship a vehicle on a RORO ferry from Europe to the USA. For a large, 40ft container, the price is around $2000 (£1560). However, as reusable racking solutions such as the R-RAK allow four vehicles to be safely stacked into one container, this is a much more cost-effective rate per vehicle when shipping bulk loads. In this example, up to $300 per vehicle can be saved because the equipment cost per use is so low thanks to the R-RAK's lifespan of 7 – 10 years.
These rates are just a guide and will vary depending upon aspects such as current fuel prices. Some brokers will set a fee that includes all additional charges. Additional charges may include:
Port charges
Container unloading and warehouse transport charges
Customs charges
Bond fees and security filing
Customs charges, bond fees, and security filings are the same price regardless of the transport method.

Documentation
Standard import documentation includes:
The V5C (otherwise known as the vehicle's 'title document')
A scan of the consignees' passport
Proof of vehicle purchase

Security Documentation
There are two pieces of mandatory security documentation
Importer Security Filing (ISF), which is usually simply called the '10+2'
NHTSA form HS-7
The ISF is usually filled out by the shipping broker, and tells US Customs the contents of each container. NHTSA HS-7 is the security clearance form for each vehicle. A major feature is emissions.
The US has stringent emissions rules that apply to all vehicles under 25 years old. Before shipping to the US, check that there is a Federal Motor Vehicle Safety Standard (FMVSS) label. This label can be found in the area of the driver's door.
If the vehicle has not been manufactured to FMVSS standards, it will require modifications before it can enter the US.
The US government has issued detailed guidance that includes lists of vehicles that are suitable for modification, as well as details of Registered Importers (RIs), who can ensure that all of the documentation and requirements are met.

Cost Effective Vehicle Shipping To The USA
Whether you are looking to ship one car or one hundred, there are many strong transatlantic routes to and from the USA. The cost will depend upon where you want to ship to, as well as individual considerations, such as whether the vehicle(s) require any modifications.
The main thing to ensure is that you carry out simple research to ensure that that the vehicle is legal to enter America, and that you have the correct paperwork.
After that, it's a one-way ticket to the open highway. Get in touch today to discuss your shipping requirements and see how our racking solutions can save you money compared to RORO.