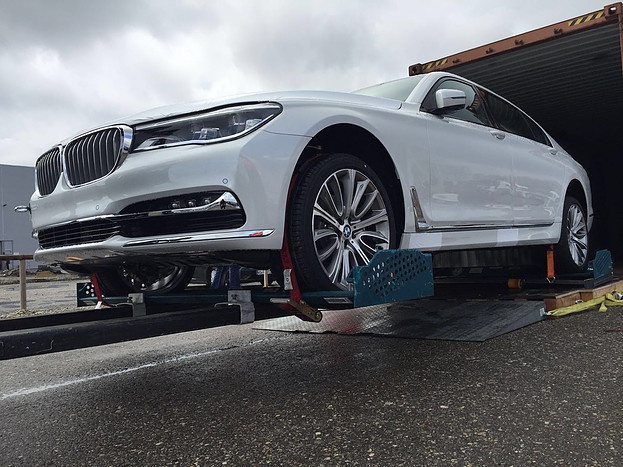 We would like to propose a conundrum: How do you fit eight differently shaped cars into as few shipping containers as possible?
Here is the list…
Audi A7
BMW 116
Ford Focus
Renault Kaptur
Range Rover Evoque
Nissan Qashqai
Vauxhall Zafira
Hyundai Tuscon
As you can see, the vehicles are extremely diverse, varying widely in size and shape. How many containers would you need to transport the cargo; three, four?
Before you think that the question is a brainteaser or a Christmas Cracker joke, this is an actual challenge we were faced with this year. A customer sent us a list of vehicles and requested our help in providing a racking system to transport a mixed consignment of cars by shipping container.
Most commercial racking systems are not up to the job, and the customer had already been turned down by other suppliers they had approached. Fortunately, we were able to help, using our flexible R-Rak system to accommodate all eight cars within two 45 foot shipping containers.
Take a look at the 3-D loading schematics below to see how we did it:
Container Transport Using Standard Racking Options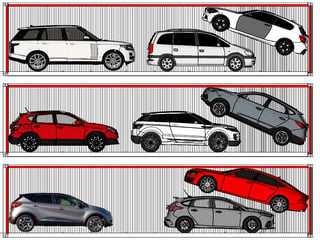 Figure 1: Vehicles arranged for transport using standard shipping containers and wooden racking
Using 3-D modelling software, we were able to map out the positions of each car within the shipping container, establishing a number of options that made the best use of space. Figure 1 shows one of the best available options using an alternative commercial racking system and standard 40 foot containers. As you can see, three shipping containers were required to accommodate the load, with a frustrating amount of wasted space in the third container. To make this configuration even remotely cost effective, nine vehicles would be needed for each consignment. Even so, this layout would have increased the customer's haulage costs significantly. Without any racking systems, 4 containers would have been needed.
Container Transport Using The R-Rak
One of the strengths of our R-Rak system is its flexibility. Unlike the competition, the R-RAK works in all standard ISO containers, increasing transport efficiency and giving you more options when shipping cars in containers.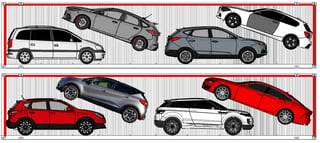 Figure 2: Vehicles stored in two 45ft containers using the R-Rak flexible racking system
After experimenting with a number of configurations we came up with the solution you can see in Figure 2. By utilising/using the R-Rak and using 45 foot containers, all eight vehicles were successfully stored within two shipping containers. This equipment is extremely secure and stable, yielding no movement in any of the vehicles and ensuring product safety all the way to the destination.

Figure 3: A 3D schematic showing the vehicle configuration within each container.
Figure 3 shows the arrangement in further detail. The R-Rak is not a fixed racking system. Its versatility allows our customers to deploy a multipurpose, multi-vehicle racking system that can easily be customised to fit different sized containers and transport varying sizes of vehicle. In this case, the R-Rak has halved the number of containers required!
Flexible Solutions That Adapt To Your Transport Requirements
At Trans-Rak our job is to facilitate the most secure and cost-effective transport solution for your needs. Our flexible racking systems and 3-D schematic software allow us to offer you the most efficient option for each consignment, with full customer support at every stage of your supply chain.
Furthermore, our R-Rak can be reused time and time again for different shipments, making it one of the most cost-effective racking systems currently available on the market. Manufactured from strong and durable steel, a container can be fitted out with multiple R-Raks and 4 vehicles loaded by a team of minimal size in under an hour. When your container reaches its final destination, the racking can be removed and disassembled for return shipping. Up to 60 R-Raks can be folded down and stored within a single 40 foot shipping container.
Find Out More
To find out more about our innovative racking solutions, please click here to email our technical sales team. More information about using container shipping for car transport can also be found in our free e-book: The Containerised Car Transport Guide. Click here to download your copy.